FLORAL CONCRETES & ABSOLUTES
PRODUCTS
---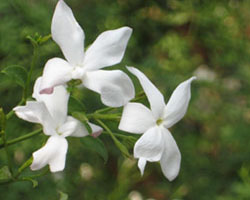 Jasmine Grandiflourum Concrete
The company is located in the heart of the Jasmine grandiflorum flowers cultivated area in south india. Concrete is prepared from farm fresh flowers and cultivation in the neighbourhood surrounding companies but the absolute may be made it from the concrete. The fragrance of jasmine is a component in a wide range of natural perfumes, fragrance and flavour industries. Absolute is well regarded as an, though it is also considered an antidepressant, sedative and soothing from fresh.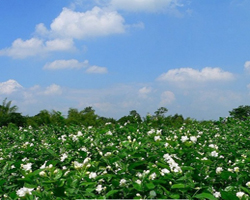 Jasminum Sambac Concrete
Jasminum sambac is a small shrub or vine growing up to 0.5 to 3 m (1.6 to 9.8 ft) in height. It is widely cultivated near the factory, and known for its attractive and sweet fragrant flower. The flowers are widely used as an fragrant ingredient likely concrete and absolute used for perfume and fragrance industry and also made famous jasmine tea. The sweet, heady fragrance of Jasminum sambac is its distinct feature.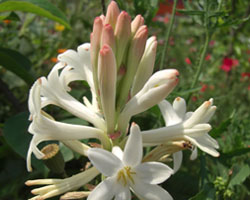 Tuberose Concrete
Tuberose is one of the most important tropical ornamental bulbous flowering plants cultivated for the production of concrete and absolutes. Tuberose is an important commercial cut flower. As well as loose flower crop due to pleasant fragrance, longer life fragrance. Higher returns and wide adaptability to varied climate and soil.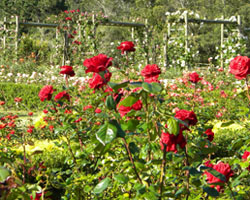 Rose Concrete
The rose flower (Edward Rose) used to manufacture of concrete and absolute and also used in cosmetics, perfumery and fragrance products. Anti-inflammatory, emollient and regenerating effect. Added in small amounts to creams or lotions to make the smooth skin and fresh.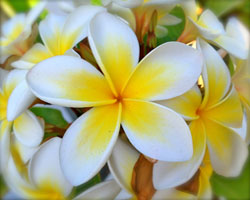 Frangipani Concrete
A Frangipani is a beautiful tropical forest plant that is also known as a Plumeria. Plumerias are easy to care for and maintain in western ghat of south india. They are a beautiful addition to any tropical backyard of social forestry. The seasonal flowers use to make a concrete and absolutes used for natural perfume industry with very strong odor.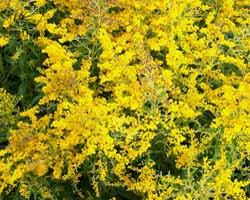 Mimosa Concrete
Mimosa flowers making a concrete  is more floral-sweet than the absolute, both have a waxy, woody-floral-fruity scent with a slightly sweet buttery nuance. The concrete is reminiscent of beeswax. The absolute is less spicy than Cassie, but with a spicy note. Used for natural fragrance and perfume industry.
Lotus Concrete, Red Chempaka Concrete & Essential Oils